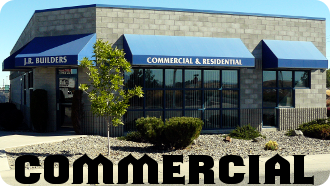 J.R. Builders has more than 15 years of experience building commercial structures. We built many of Winnemucca's garages and shops, several office buildings, and some really impressive edifices, like banks and school buildings. We are the preferred builder for HCI Building Systems.
Best of all, we're not too large to take on expansions and remodeling projects for small businesses!
Click here to see some examples of our completed projects.
Click here for a map (with driving directions) to select structures.